1-
Ryan Giggs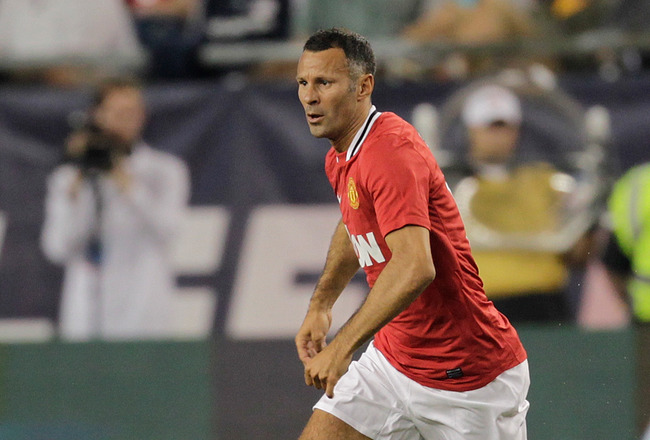 Football has a way of prolonging some careers and shortening others. At times, it can also cause brutal heartache to fans and players, as they cannot believe their bad luck.
However, some players just seem to stick around longer than necessary. In that scenario, it sees players that were amazing, playing till they are no longer amazing, and then, we get tainted with the old player as the last thing we remember. Ronaldo being a stark example at times.
At other times, players get forced out before they can become great, and it is once again devastating to see the loss of such a talent. Seeing a young player that looked like he would take the footballing world by storm, that is until he fractured his ankle in three places and could never heal correctly, can take the wind out of anyone.
Never the less, be it injury, fitness, age or any other reason, here are eight players that truly are due to hang up their boots for good, and they could be doing themselves, their clubs and their fans a service in the long run by doing so.
2-
Cuauhtemoc Blanco
Richard Heathcote/Getty Images
Blanco seems like the one player who never wants to go away from Mexico. He turned 38 this year and is still kicking around in the Mexican Liga de Ascenso with Irapuato. He scored eight goals last season for them, but I feel I speak for many when I say it's time to hang them up.
He won't make it to another World Cup for Mexico, and at that time, he will be in his 40s and truly would not be seen as the intimidating international he once was.
In all honesty, Blanco should have been done after his time at the Chicago Fire as his fitness was truly slipping as you could see his pace continuing to slow week after week, but he is still going on
3-
Sol Campbell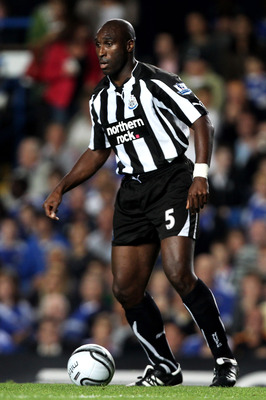 Ian Walton/Getty Images
Sol Campbell has done his best to give one last burst of life to his career as he is due to turn 37 in September. The once Spurs turned Gunners Legend and Portsmouth defender has made the rounds in the last two seasons.
His one match romance with Notts County ended with a return to Arsenal for 14 games and one goal but did not merit him a return full time to his former club. Newcastle United signed him last season to a one-year deal, but only eight appearances made him excess to Alan Pardew requirements for next year.
Campbell now has been
reportedly training back with Arsenal,
but unless he finds a way to coax a second Jens Lehmann situation out of the coming season, he won't be a Gunner for the third time. His slowing pace also won't win him any points in the EPL, and at this point, he should take the hint and let it go
4-
Lealey King
Mike Hewitt/Getty Images
From 2001-05 Tottenham Hotspur defensive sensation Ledley King looked like he could possibly be the next great English defender, but then it started to unravel. Since then, his body has totally let him down, and he has not has a 30-appearance season for Spurs in that time.
It seems that no matter how well he does to come back, his body just says no. The pain of watching such a promising talent physically fall apart helplessly drives me up the wall, and I know that many have to feel the same way.
I would rather see him retire and keep his dignity and respect before he completely cripples himself more than he already has. Last year, he only played in nine games for Spurs, his lowest total since he only managed 10 games in 2007-08, and if that tells us anything, his body has had enough.
5-
Chris Kirkland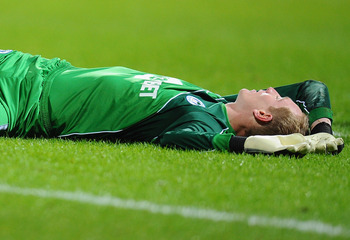 Clive Mason/Getty Images
It's rare that you would see a keeper as a player who should just take off the gloves and retire, but Wigan Athletic's Chris Kirkland is one for the books. The 30-year-old keeper is the exception to the rule for a position that often sees players stay active until their early 40s.
His entire career has been wrought by injury and nearly caused him to retire early during his time at Liverpool where he only made 45 appearances in four seasons on Merseyside.
The one time he got back into the heat of it last season against Bolton, due to on-loan keeper Ali Al Habsi being ineligible to play against his parent club, a collision with Johan Elmander saw Kirkland stretchered off.
It seems he cannot catch a break, and with the Latics permanently replacing him this season by signing Al Habsi to a permanent contract, I believe it is time for Kirkland to make his final bow before closing the book on a frustrating career
6-
Ronaldinho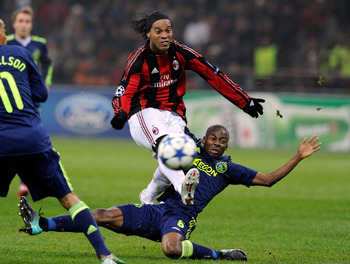 Claudio Villa/Getty Images
Ronaldinho
was once the greatest on the face of the planet. His time at Barcelona was the height of his reign at the top of the footballing world. Since his final years there, he has slowly faded from a former great to a once was.
His 107 goals and 80 assists from 254 games at the Nou Camp in five seasons may never be topped in that short of time frame as the Samba star set the world alight with his electrifying moves and ball skills. However, his off-the-field antics got the better of him near the end of his time in Barcelona, and they did not seek to retain him when his contract was up.
The next stop on his tour of Europe was Italy, and despite a mini-revival for several parts of his AC Milan career, it seems that he is largely past his best. His return to Brazil for Flemengo attracted many fans in his home country, but his playing days in European's elite are over. I for one do not want to watch him spiral even more downward in Brazil as he clings to a career that he alone is responsible for letting fade away
7-
David James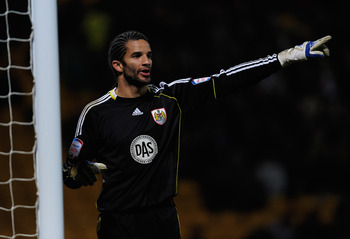 Jamie McDonald/Getty Images
David James is a British footballing icon. He holds multiple records, including the all-time clean sheets record in the English Premier League at 173. The EPL appearances record was his also until Manchester United's
Ryan Giggs
claimed it last season.
His time at Liverpool from 1992-99 saw him manage the largest single part of both his major achievements as he collected 214 of his 573 EPL appearances with the Reds. The remainder of his games came from time with West Ham United, Aston Villa, Manchester City and Portsmouth before their most recent relegation.
James' career has seen him play for over 20 years, but since he has dropped down to the lower leagues, it has possibly harmed his legacy in some ways as he is fading away from memory.
After signing an extension until the end of next season with Bristol City, I believe that one more season should be it for James
8-
Owen Hargreaves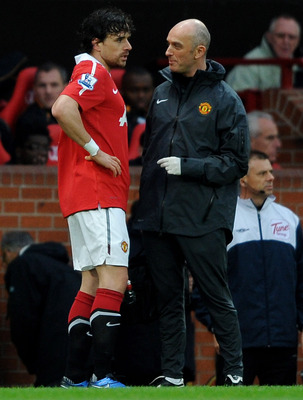 Laurence Griffiths/Getty Images
Few players have been through the frustration that Owen Hargreaves has. He was one of the most promising young midfielders in recent generations for England. It seemed a few injuries in Germany were a thing of the past when he moved to Manchester United and helped them to the English Premier League title, and the UEFA Champions League title.
However, since those triumphant days, he only managed five appearances for United in the final three years of his contract. At the end of last season, he became a free agent, and teams will hardly give him a look because of his injury-prone past.
My mind comes to New England Revolution striker Taylor Twellman, as a player that had to hang up his boots to young, but I am afraid Hargreaves needs to take the same bow.