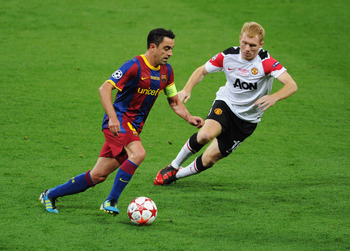 The best team in the world, Barcelona, is the best because of its quality of players and its style of play. Xavi, Iniesta, and Messi are the kings of the pass and move style of play. Johann Cruyff had a tremendous effect on Barcelona's style, and Guardiola has taken over the reigns.
Dalglish knows that to win consistently you need to control games; counter-attacking can only go so far. If your team only gets a few chances at goal, then you need to have the best players in the world to capitalize on those chances. This is why

Manchester United

and

Real Madrid

would have beaten any team in the world, except Barcelona. United and Madrid players are incredible, but Barcelona dominates games because opponents have so few chances to score that they cannot win.
Dalglish understands how to play pass and move football very well, and he will ensure that Liverpool play that way this season.
6: Spreading the Field and Relying on Wingers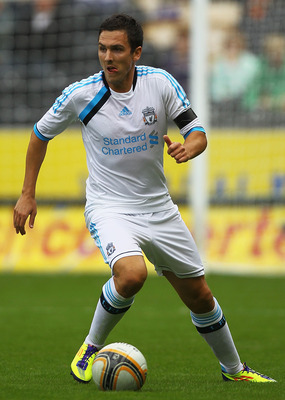 Dalglish got his man in the form of

Stewart Downing

. Downing will allow Liverpool to spread the field, which is one thing that Liverpool has lacked for quite awhile. Downing could be the most important signing for Liverpool this summer, no matter who else joins. His ability opens up the option for Carroll to score many goals (and after the last friendly maybe Agger too)!
Downing's success is closely tied to Liverpool's success. Liverpool signed him because he is hitting his prime, he works incredibly hard, and has a lot of experience in the Premier League. Dalglish will rely on Downing to widen the pitch, which will open up space in the middle for Suarez and Carroll to cause trouble.
5: Liverpool Will Score a Many Goals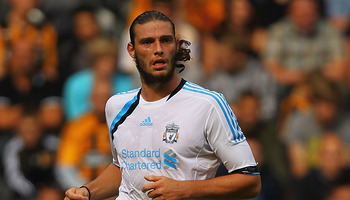 Dalglish signed Carroll in January because he is the type of striker that only comes around once a generation. His aerial ability and powerful shot make a lethal combination. The 'Giant Geordie' has nearly endless potential, and with Downing, Henderson, Johnson, Suarez, and Adam providing him opportunities he will score plenty of goals this season.
That is not even including the goal-scoring ability of Luis Suarez, who set the Copa America alight this summer. If Suarez returns to Liverpool playing at that level then the Carroll and Suarez strike partnership will be unstoppable.
4: Dalglish Will Rotate His Squad Often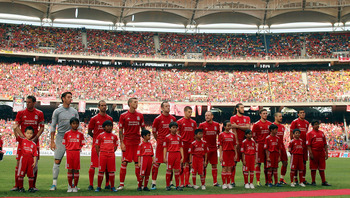 Although Liverpool will not play in Europe this season, the club will still play in three competitions throughout the season. This means that Dalglish must rotate the squad constantly to make sure every player is 100% for the game he is playing. This is one thing that Liverpool coaches have not done very well recently, but this needs to happen for Liverpool to succeed.
Dalglish knows the ability of the academy and reserve players better than anyone, so he will know when they are ready to play for the first team. In addition, his summer signings provide a lot of depth (especially at midfield). He will need to rotate these players to keep them happy and hungry for wins.
3: Luis Suarez Will Be in Contention for Premier League Player of the Season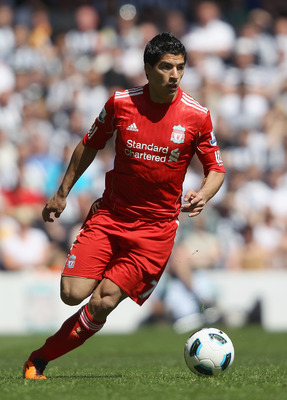 Liverpool will miss Suarez for the first few days of the campaign, but when he gets back he will be unstoppable. He proved last season and during the Copa America that he is quickly becoming one of the best strikers in the world. Liverpool will miss his passing and vision, as well as his incredible work rate.
Many compared Suarez to Dalglish, and if Suarez stays healthy he should be in the running for Premier League Player of the Season. He will score plenty of goals, but the number of goals he will create for other players is where he really shines.
2: Liverpool Will Beat Mid-Table Teams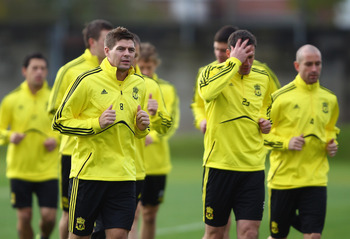 Liverpool has struggled recently to get wins against weaker teams. It is hard to say whether this comes from a lack of passion when playing against weaker opponents, or whether the squad is so confident in a victory that they relax. I'm sure it is a combination of both. Alex Ferguson recognized this years ago, and the result is that he rarely plays with the same squad from week to week. Dalglish is an excellent coach as well, and he will ensure these losses will not happen.
Dalglish has signed top players who will want to prove themselves, as will the established players from last season. The competition for places among the veterans and the youngsters coming up from the reserves will ensure that the squad will be hungry for a win each week.
1: Liverpool Will Finish in the Top Four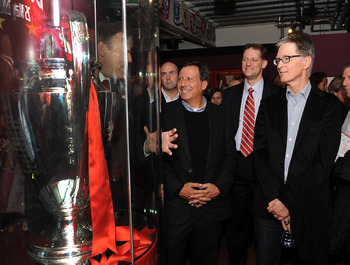 When FSG bought Liverpool last year, Henry and Werner stated their desire to win titles. They have proven their desire by supplying Dalglish with funds to sign top players. Everyone at the club has one goal, which is to get back into the Champions League.
Dalglish will ensure that this happens. He has already brought in the perfect players for Liverpool, and he will ensure that the players focus on the game in front of them. Through just focusing on one game at a time, the squad will not overlook any games and will win enough matches to finish in the top four.